Thank you to everyone who attended the 
2018 Western Division Social Work Awards
Small Change Adds Up: How Social Workers Can Contribute to a Just Western NY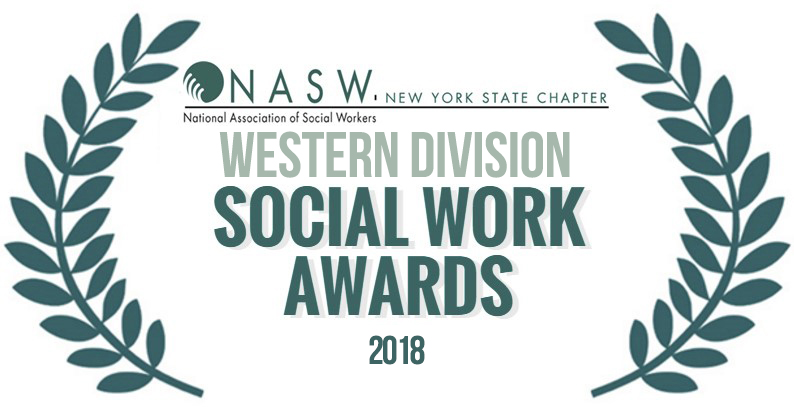 Thursday, March 29, 2018
6:30 p.m. to 8:30 p.m.
Buffalo Center for Arts and Technology
1221 Main Street, Buffalo, NY 14209
---
2018 Western Division Social Work Awards:
Small Change Adds Up: How Social Workers Can Contribute to a Just Western NY 
Please join us at the upcoming 2018 Western Division Social Work Awards, where we will be honoring this year's award winners. Proceeds will go toward an annual scholarship for a graduating student entering an MSW program and/or graduate social work student NASW membership.   
Date: March 29, 2018
Location: Buffalo Center for Arts and Technology
1221 Main Street, Buffalo, NY 14209
Phone: 716-259-1680
Email: info@bufcat.org
http://www.buffaloartstechcenter.org/
Event Price: $20 NASW-NYS Members | $25 Non-Members
Time: 6:30 p.m. to 8:30 p.m.*
Deadline for registration is Saturday, March 24. 
Event Program
6:45pm Welcome
7:00pm Keynote Address
8:25pm Closing
*Please note that this will be a cocktail hour
2018 Western Division Social Work Award Winners:
Community Impact (Organization)
B-Team Buffalo
B-Team Buffalo, Inc. has been a catalyst for change in Western New York through community partnerships and exemplary leadership in volunteer engagement. B-Team's initiatives includes "Send Hunger Packing," which has lead volunteers through packing bags of trail mix for distribution at organizations such as Code Blue Relief Mission and Friends of Night People. In 2016, this initiative was expanded to include personal care products due to increased community need. As a result, in 2016 B- Team partnered with community organizations to fundraise for tampons and pads, as well as other personal care items for distribution. This has become an annual event that grows, educates, and engages more volunteers on critical issues around hunger and homelessness every year.
Community Impact (individual)
Antonio Regulier
Antonio Regulier has worked for the Office of the Mayor - Division of Citizen Services since 2015, starting as an Urban Fellow. Mr. Regulier is currently responsible for 12 Americorps V.I.S.T.A. members and leads the design/implementation of a Service Plan for Buffalo. Additionally, he has been instrumental in programs such as Love Your Block The Great American Clean Up and Operation Clean Sweep. Furthermore, he serves on the Racial Equity Roundtable for the Community Foundation of Greater Buffalo and works with Say Yes! Buffalo in implementing the Boys and Men of Color Leadership Council. Through his work, he continues to exemplify the values and core principles of the profession of social work.
Lifetime Achievement Award
Elizabeth Mauro
Elizabeth Mauro serves our community as the Executive Director of Endeavor Health Services, an organization in WNY providing mental health and chemical dependency treatment, education, and support services. She began as an intern at Mid-Erie Counseling and Treatment Services in 1992 and became Executive Director in 2005. Since her appointment, Ms. Mauro has provided consistency and stability to Mid-Erie in addition to expanding the agency into multiple counties under the organization Endeavor Health Services. Ms. Mauro's achievements include, but are not limited to, the selection of Endeavor as one of 13 agencies across NY by the U.S. Department of Health and Human Services for the CCBHC two-year program. Through this selection, Ms. Mauro leads her organization in the provision of truly holistic services by offering multi-pronged health programming under one roof in Orchard Park, NY. Through this work, Ms. Mauro has also worked with various stakeholders to launch a child and adolescent opioid rehabilitation facility offering medication assisted opioid treatment.
Social Worker of the Year
Shannan Santarone
Shannan Santarone began serving children and youth in need of behavioral health services at KidsPeace in 2015. She has undoubtedly made an impact on each and every child she has worked with. Ms. Santarone is an incredibly passionate advocate for youth in foster care and for those who cannot fight for themselves. She has demonstrated relentless diligence and consistent willingness to go above and beyond for the safety and well-being of countless youth. She believes in the power and impact of her role as a case worker, and she knows she is making a difference.  Above all, her work is driven by the understanding that every child has powerful potential, and she models strength for those who don't believe in their own.
 
BSW Student of the Year 
Sara Smyth (Niagara University)
Since coming to Niagara University Sara Smyth has been an extremely active member of the Social Work department. Of special note has been Ms. Smyth's work with the Noble Cause grant. These monies were awarded to our Community Kitchen Project (CK). Working with the CK project coordinator from our IMPACT Office, Ms. Smyth made sure that each of the 12 food related events were successful. Additionally, she interns in the Rose Bente Lee Ostapenko Center for Race, Equality, and Mission. As a Community Builder Intern, she has done outreach with local and regional stakeholders to learn how Niagara University can partner with them to support and develop social justice initiatives.
 
BSW Student of the Year 
Anna Rivera (Daemen College)
BSW Student of the Year 
Kali Rizzo (Buffalo State College)
Ms. Rizzo has committed herself to the social work profession through her various community and academic experiences.  In the community, she has worked with programs such as Compass House, Friends of the Night People, Cheektowaga YES, Family Court, the District Attorney's Office, and Hospice. Through her diverse experiences, she developed respect for and awareness of the needs of multiple populations in our community. In addition to her community work, Ms. Rizzo interns at Buffalo Public School #42. Here, she demonstrates strength in her role as "social worker"  by supporting and encouraging students, and developing a professional rapport with families and colleagues.
MSW Student of the Year 
Emily Hammer (University at Buffalo)
MSW Student of the Year 
Alexis Lillie (Daemen College)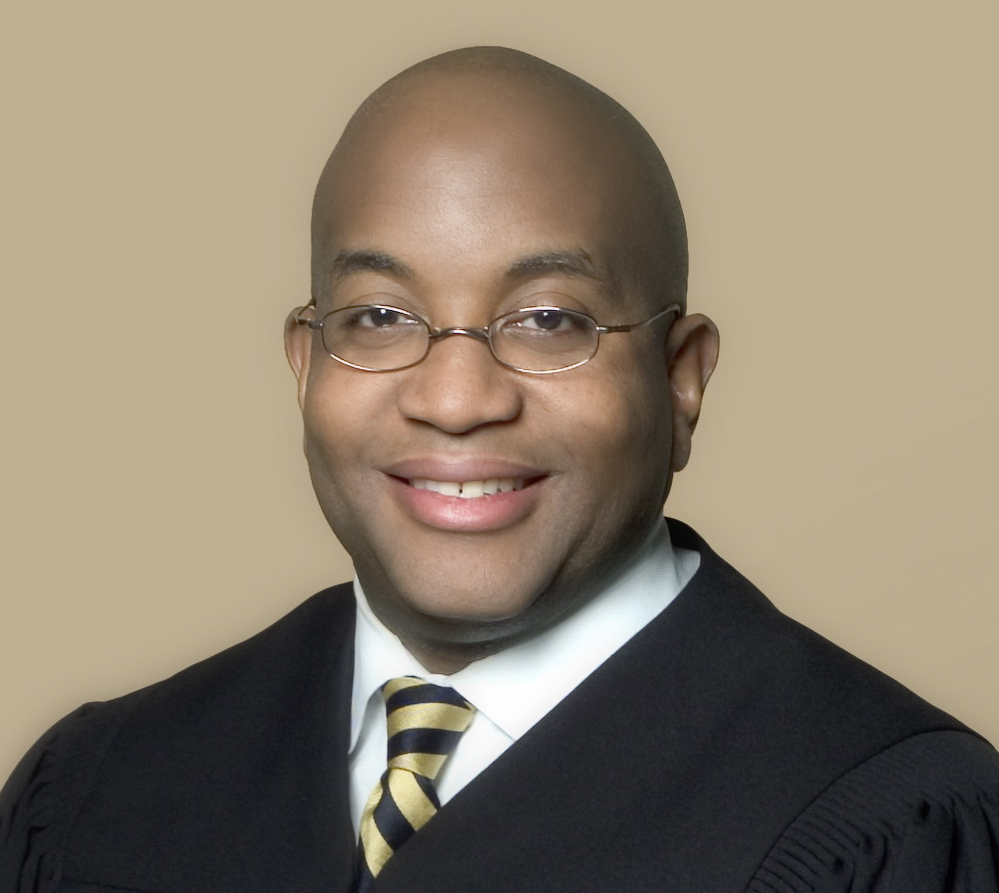 Judge Craig Hannah.
Judge Hannah presides over the nation's first Opioid Intervention Court, which is dedicated to treating needs of people first. Additionally, Judge Hannah presides over the Adolescent Diversion Part and is the Supervising Judge over the Lackawanna, Tonawanda and North Tonawanda City Courts.   
As seen in: This Judge Has a Mission: Keep Defendants Alive (New York Times)
---
Thank You to Our Sponsors!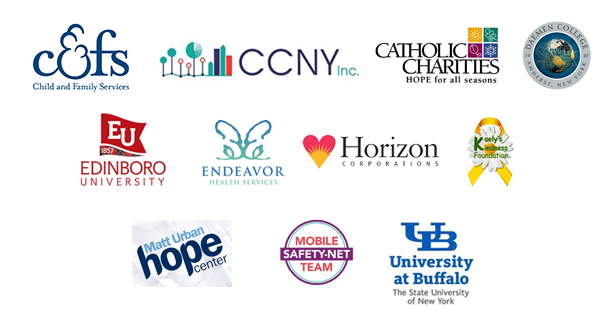 When
March 29th, 2018 from 6:30 PM to 8:30 PM
Location
Buffalo Center for Arts and Technology




1221 Main St,




Buffalo

,

NY

14209
Event Fee(s)
| | |
| --- | --- |
| NASW Member | $20.00 |
| Non-Member | $25.00 |
Information for Certificates
| | |
| --- | --- |
| Presenter(s) | |
| Instruction Method | |
| Total Contact Hours/CEUs Awarded | |