The Mental, Behavioral, and Psychosocial Health Aspects of Pandemic Viruses
Monday, June 1, 2020
1:00pm to 4:00pm
LIVE WEBINAR
Presenter: Dr. Mark A. Stebnicki, Ph.D., LCMHC, DCMHC, CRC, CMCC
NASW-NYS Members: $30
NASW Other Chapter Member: $45
Non-Members: $60
This workshop is approved for 3.0 continuing education credit hours for licensed social workers, licensed mental health counselors, and licensed marriage and family therapists
---
Workshop Description

The psychological, emotional, and social response to the COVID-19 pandemic significantly affects the mind, body, and spirit of all persons in the United States. The identification of clients with low, moderate, and high-risk mental health symptoms related to the COVID- 19 pandemic is essential for identifying mental health symptoms that hinder personal, professional, and academic growth of school-age children and adolescents, adults who are current and future clients of mental health services, and the community as a whole. It is critical for mental health and social work professionals to understand the warning signs of unhealthy behavioral and mental health functioning and differentiate this from a normal response to abnormal critical life events. The intention of this presentation is focused on prevention and intervention strategies for children, adolescent, and adults who are dealing with psychological, emotional, and social disruptions related to the COVID- 19 crisis. Implications for present and future resources will be explored. Identification and recognition of professional empathy fatigue is explored for mental health and social work professionals are offered.
Learning Objectives
After the completion of this webinar, participants will be able to:
Identify children, adolescents, adults, and families that are low, moderate, and high risk for mental health symptoms related to the COVID- 19 pandemic virus with intention of triaging the most at-risk students for follow up services.
Apply specific intake interviewing questions appropriate for assessing low, moderate, and high-risk clients.
Differentiate situational mental health symptoms (healthy and unhealthy) from chronic and persistent symptoms related to the COVID- 19 pandemic virus.
Appraise salient features in the assessment, diagnosis, and treatment of adjustment disorders, anxiety, depression, post-traumatic stress, and substance use disorders, as well as suicidality.
Identify coping and resiliency resources for clients that can serve as prevention and treatment of mental health symptoms related to the COVID- 19 pandemic virus.
Recognize and prevent the symptoms of empathy fatigue to functional optimally as professionals during a pandemic crisis.
This workshop is approved for 3.0 continuing education credit hours.

NASW-NYS is recognized by the New York State Education Department's State Board for Mental Health Practitioners as an approved provider of continuing education for licensed social workers (Provider ID #0014), licensed mental health counselors (Provider ID #MHC-0053), and licensed marriage and family therapists. (Provider ID #MFT-0037)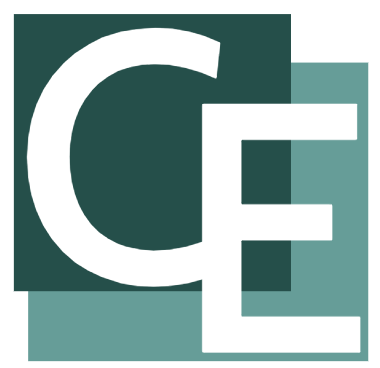 Mark A. Stebnicki, Ph.D., LCMHC, DCMHS, CRC, CMCC is Professor Emeritus and former Coordinator of the Military and Trauma Counseling (MTC) Certificate Program which he developed in 2015 in the Department of Addictions and Rehabilitation at East Carolina University. Dr. Stebnicki also developed the national Clinical Military Counseling Certificate (CMCC) program; a 12 hr CE program offered nationally through the Telehealth Certificate Institute of New York. Dr. Stebnicki is certified as a North Carolina Disaster Mental Health responder and by the Washington, D.C.-based National Organization for Victims Assistance (NOVA) crisis team responder. Dr. Stebnicki has been a counselor educator, researcher, and psychotherapist with over 30 years' experience in rehabilitation and mental health. He has worked with adolescents and adults specializing in stress, trauma, grief, loss, and the psychosocial aspects of chronic illness and disability. Dr. Stebnicki has published 9 professional textbooks, 40 journal articles and book chapters, and has provided over 100 presentations nationally, regionally, and statewide. He has served on many statewide and national professional counseling boards. Dr. Stebnicki has work with individuals and families who are survivors of extraordinary stressful and traumatic events such as incidents of school and workplace violence, hurricanes, floods, and tornados. He was part of the crisis response team during the Westside Middle School shootings in Jonesboro, AR (March 24, 1995). His Identification, Early Intervention, Prevention and Preparation (IEPP) Program was selected by the American Counseling Association (ACA) Foundation in 2001, for its vision and excellence in the area of youth violence prevention. Dr. Stebnicki has consulted with the President Clinton administration regarding issues of how to address the mental health needs of students after the school shooting at Columbine High School.
---
When
June 1st, 2020 1:00 PM through 4:00 PM
Event Fee(s)
| | |
| --- | --- |
| NASW-NYS Member | $ 30.00 |
| NASW Other Chapter Member | $ 45.50 |
| Non-Member | $ 60.00 |
Information for Certificates
| | |
| --- | --- |
| Presenter(s) | Mark A. Stebnicki, Ph.D., LCMHC, DCMHS, CRC, CMCC |
| | |
| --- | --- |
| Instruction Method | Live Webinar |
| | |
| --- | --- |
| Total Contact Hours/CEUs Awarded | 3.0 |