Addiction and Intimacy Disorders: Conceptualization and Core Interventions
Friday, August 7, 2020
1:00pm to 4:00pm
LIVE WEBINAR
Presenter: Liz Lacy, LCSW
NASW-NYS Members: $30
Non-Members: $60
NASW-NYS Student Member: FREE
This workshop is approved for 3.0 continuing education credit hours for licensed social workers, licensed mental health counselors, and licensed marriage and family therapists
---
Workshop Description

Addictions and Compulsions can be some of the most difficult behaviors for both the client and therapist to understand, work through and heal. This is particularly true in sexual or intimacy disorders but is relevant to all chemical or process addictions. Addictions are often strong features in Borderline Personality Disorder and Narcissistic Personality Disorder, as well as other personality disorders causing destabilizing, destructive behaviors that impede corrective emotional experiences.
In this workshop we will be clarifying a case conceptualization, identifying core schemas and modes fueling addictive behaviors, learning effective interventions that heal schemas and strengthen the Healthy Adult. Connection in the therapeutic relationship is a core factor in all of schema therapy. Various methods of on-going assessment, mending and fostering of therapeutic connection will be demonstrated and practiced. A special emphasis will be placed on working through the therapist's own responses to working with this population who can trigger feelings of anger, outrage, frustration, shame and hopelessness. Case Conceptualization for Intimate Vicarious Trauma for partners and family will be addressed as well.
Learning Objectives
After the completion of this webinar, participants will:
Perform detailed assessment and case conceptualization that addresses the unique issues of addictive disorders with a special emphasis on intimacy disorders
Identify client behavior functions as lifestyle choices or self-destructive behaviors, For example, polyamory vs intimacy disorder.
Predict how gender can influence the appearance and assessment of behaviors.
Utilize the self-destructive behavior itself during assessment to identify the core unmet needs of the clients, particularly in the case of intimacy disorders.
Formulate an understanding of the therapists "stance" within the context of the modes specific to addictive disorders, including empathic confrontation, limit-setting and limited re-parenting. It's critical to understand the function and origin of the mode in order to make the right intervention in addictive disorders.
Identify core intervention strategies that will help clients move from self-destructive, detachment and overcompensation modes to a healthier adult mode while meeting the unmet needs of the vulnerable child.
Identify common, understandable reactions in the therapist such as frustration, anger, shame, judgement or hopelessness specific to treating these disorders
This workshop is approved for 3.0 continuing education credit hours.

NASW-NYS is recognized by the New York State Education Department's State Board for Mental Health Practitioners as an approved provider of continuing education for licensed social workers (Provider ID #0014), licensed mental health counselors (Provider ID #MHC-0053), and licensed marriage and family therapists. (Provider ID #MFT-0037)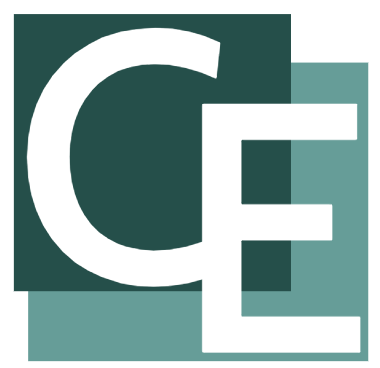 Presenter Name, Credentials, Liz Lacy, LCSW, provides individual, couples, and group therapy in private practice in New York City. She has an Advanced Certification in Schema Therapy and is a member of the International Society for Schema Therapy, having served on the ISST's Board subcommittee for Supervisor Training and is a member of the Association for Behavioral and Cognitive Therapies. Liz contributes to professional publications and develops and implements training programs nationally and internationally for the NY/NJ Schema Institute and Orange County Trauma Task Force among others. Throughout her long career in human services, Liz has worked in mental health treatment, intensive alcohol treatment programs, served as clinical director for an HIV service organization and clinical supervisor for a NYC Sex Addiction Treatment Center. Her focus for the past decade has been working with individuals with PTSD, sexual and other addictions, chronic anxiety disorders and personality disorders, especially Borderline and Narcissistic Personality Disorders.
---
When
August 7th, 2020 1:00 PM through 4:00 PM
Event Fee(s)
| | |
| --- | --- |
| NASW-NYS Member | $ 30.00 |
| NASW Other Chapter Member | $ 45.00 |
| Non-Member | $ 60.00 |
| NASW-NYS Student Member | $ 0.00 |
Information for Certificates
| | |
| --- | --- |
| Presenter(s) | Elizabeth Lacy, LCSW |
| | |
| --- | --- |
| Instruction Method | Live Webinar |
| | |
| --- | --- |
| Total Contact Hours/CEUs Awarded | 3.0 |