Nonfatal Strangulation (NFS), Intimate Partner Violence (IPV), and the Silent Epidemic: Changing Neurological Outcomes for Women At-Risk
Monday, August 3, 2020
1:00 pm to 4:00 pm
LIVE WEBINAR
Presenter: Kathleen Monahan, DSW, LCSW
NASW-NYS Members: $30
Non-Members: $60
NASW-NYS Student Members: FREE
This workshop is approved for 3.0 continuing education credit hours for licensed social workers, licensed mental health counselors, and licensed marriage and family therapists
---
Workshop Description

The CDC estimates 25% of women in the U.S. have experienced IPV,1 and at least 60% have sustained at least one Traumatic Brain Injury (TBI) with loss of consciousness.2 Abusers commonly target a victim's head; 1-2 one study reported >80% of Intimate Partner Violence (IPV) victims had sustained multiple TBIs, and 84% had clinically significant symptoms, yet only 21% ever sought medical attention.3-7 IPV victims will also experience nonfatal strangulation (NFS), that is, frequent attempts to strangle that does not conclude in death. Subsequent medical difficulties include damaged trachea, crushed larynx, hyoid bone; devastating long-term neurological deficits: stroke, seizure disorders, dementia, Alzheimer's disease and Parkinson's. NFS causes anoxia/hypoxia to the brain, thereby creating global neurological difficulties.8-9 Health, mental health, and shelter staff work with this population that experiences the "silent epidemic." While repeated NFS attempts increase medical seeking behavior, it is important to note that the likelihood of homicide also increases.8-10 However, consistent information regarding this population is lacking and the need for precise questions within shelters and across programs is needed. One N.Y. domestic violence shelter * reported that, depending on the program and circumstance, from January 2018-October 2018, 388 clients out of 1,703 reported NFS. 361 hotline call-in individuals reported NFS out of 2,315. These data under report the actual incidence and prevalence of NFS and hidden nature of this problem. Nonfatal strangulation is common in IPV and puts the survivor at increased risk for homicide. This workshop addresses this "silent" epidemic with an overview on short and long-term neurological and physical outcomes. Trauma-informed interventions addressing the trauma of IPV and neurological insult will be presented with case examples. This practice focus, skill-based workshop focuses on the high needs of this emerging population.
Learning Objectives
After the completion of this webinar, participants will be able to:
List and describe features of the increasing silent epidemic of NFS among IPV and at-risk populations.
Recognize the co-morbidity of PTSD and neurological symptoms following IPV and NFS.
Critique current intervention strategies utilized in educating NFS survivors regarding neurological and physical outcomes.
Formulate trauma-informed interventions (ex. TF-CBT) that can be adapted to consider neurological status and trauma experiences of NFS and IPV.
Identify marginalized, sub-populations of victims of partner-inflicted violence
This workshop is approved for 3.0 continuing education credit hours.

NASW-NYS is recognized by the New York State Education Department's State Board for Mental Health Practitioners as an approved provider of continuing education for licensed social workers (Provider ID #0014), licensed mental health counselors (Provider ID #MHC-0053), and licensed marriage and family therapists. (Provider ID #MFT-0037)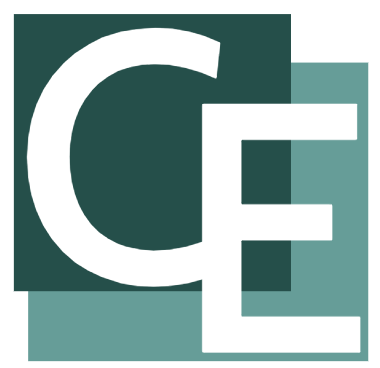 Dr. Kathleen Monahan is Associate Professor at the Stony Brook School of Social Welfare and teaches Integrated Health and Trauma courses. Her research focuses on Intimate Partner Violence, Sexual Abuse, and Trauma, particularly with DV shelter engagement. Her latest publication is Intimate Partner Violence and Neurological Outcomes: An Overview for Practitioners. Journal of Aggression, Maltreatment, & Trauma, Special Issue, 28(7), 807-825. (2019). DOI:10.1080/10926771.2019.1628154
---
When
August 3rd, 2020 1:00 PM through 4:00 PM
Event Fee(s)
| | |
| --- | --- |
| NASW-NYS Member | $ 30.00 |
| NASW Other Chapter Member | $ 45.50 |
| Non-Member | $ 60.00 |
| NASW-NYS Student Member | $ 0.00 |
Information for Certificates
| | |
| --- | --- |
| Presenter(s) | Dr. Kathleen Monahan, DSW, LCSW |
| | |
| --- | --- |
| Instruction Method | Live Webinar |
| | |
| --- | --- |
| Total Contact Hours/CEUs Awarded | 3.0 |