Hudson Valley Division Conference
Trauma, Resilience and Healthy Childhood Development Conference
Friday, October 30, 2020
8:45am to 1:00pm
LIVE WEBINAR
NASW-NYS Members: $40
NASW-NYS Transitional Members (member who has graduated within past 3 years): $30
NASW Other Chapter Members: $60
Non-Member: $80
NASW-NYS Student Members: FREE
Non NASW Student Members: $10
This conference is approved for 3.5 continuing education credit hours for licensed social workers, licensed mental health counselors, and licensed marriage and family therapists
---

Schedule
8:45 – 9:00:           Housekeeping & Introductions
9:00 – 11:00          Keynote Speaker: David Crenshaw, Ph.D  The Ordinary Magic of Resilience to Buffer Child Trauma
11:00 – 11:10        Break
11:10 – 11:15        Introduce Jill Aguanno
11:15 – 12:45        Jill Aguanno, LCSW – Reducing Trauma and Increasing Resiliency in Children with Sexual Behavior Problems
12:45 – 1:00          Wrap-up, how to obtain CE's, and suggestions for future conferences
Keynote: The Ordinary Magic of Resilience to Buffer Child Trauma

This keynote address will discuss cultural influences that lead to early sexualization of girls in contemporary Western life. Some subtle but insidious messages given to children by well-meaning parents and grandparents and sometimes other adults will be discussed and form the basis of an experiential exercise. The role of shame in complicating sexual trauma in young children will also be addressed. Additionally, the factors that can be promoted and fostered by caregivers and clinicians to facilitate resilience in children will be emphasized especially. The importance of resilient mindsets for both caregivers and clinicians will be delineated. Finally, specific play therapy interventions with young children to facilitate resilience will be discussed. 
Learning Objectives
After the completion of this webinar, participants will be able to:
Provide parents with healthy messages to give children regarding their sexuality and identity
Identify the difference between sexual aggressive behavior and abuse reactive sexual behaviors.
Identify at least 5 core features of resilient children
Explain how shame complicates healing of sexual trauma
Describe at least three specific play therapy interventions to enhance resilience.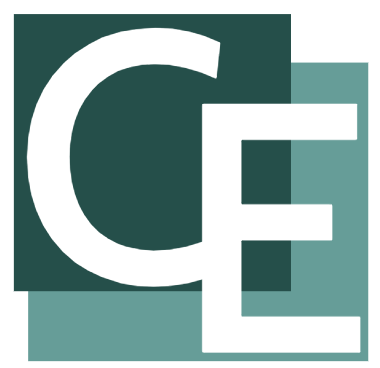 Dr. Crenshaw is a Board Certified Clinical Psychologist and a Registered Play Therapist-Supervisor. He taught graduate course in play therapy at Johns Hopkins and Columbia University. Dr. Crenshaw has written more than 15 books, numerous book chapters and journal articles on the topic of child trauma, child abuse including sexual trauma, resilience, and child and adolescent psychotherapy. He is a Fellow in APA and APA Child and Adolescent Psychology Division. He is the recipient of two Lifetime Achievement Awards by the Hudson Valley Psychological Association (2012), and the other by the NY Association for Play Therapy (2018). He was also given the "Great Friend to Kids Award" by the Mid-Hudson Children's Museum in 2015.  
Workshop: Reducing Trauma and Increasing Resiliency in Children with Sexual Behavior Problems
Children and youth with problematic sexual behaviors (PSB) are often misunderstood by the public and professionals, as evidenced by overly punitive responses based on approaches for adults with illegal sexual behavior. Appropriate response by all the systems charged with the intervention is critical to the safety and well-being of the child victims, the children with PSBs and others touched by the behavior and response. This presentation will focus on sexual development, explore the reasons why some children have PSB, and explore the impact of technology on problematic sexual behaviors. Additionally this presentation will provide participants with resources for best practices when treating problematic sexual behaviors, and ways to help caregivers engage with treatment and support activities designed to reduce trauma and increase resiliency. 
Learning Objectives
After the completion of this webinar, participants will be able to:
Differentiate healthy from problematic childhood sexual development and behaviors.
Demonstrate how technology can influence child sexual development and behaviors.
Identify best practices for treating problematic sexual behaviors.
Apply strategies to reduce trauma and increase resiliency in a variety of settings touched by childhood problematic sexual behaviors.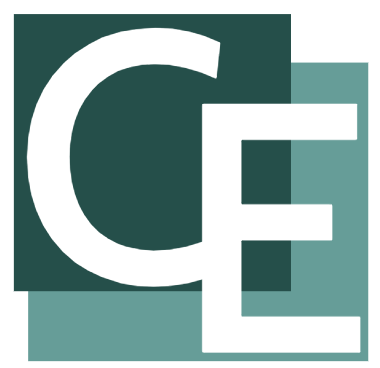 Since completing her social work education twenty years ago, Jill Aguanno, LCSW has worked in adolescent residential treatment settings, provided community based Multi-Systemic Therapy services, worked with adults with traumatic brain injuries, and provided medical social work services in nursing home and community based settings. For the past five years, she has worked as Community Educator and Trauma Therapist for the Ulster County Family and Child Advocacy Center. Through her work as Community Educator, she has developed and presented a variety of prevention education programs based on specific needs identified for the residents in Ulster County. Audiences have included law enforcement personnel; mental health practitioners; education settings (educators, parents and students); faith-based organizations; youth serving organizations; parent and community groups; and a NYS NASW CEU program in 2018.   
This workshop is approved for 3.5 continuing education credit hours.
---
When
October 30th, 2020 8:45 AM through 1:00 PM
Event Fee(s)
| | |
| --- | --- |
| NASW-NYS Member | $ 40.00 |
| NASW-NYS Transition Members: $30 | $ 30.00 |
| Other Chapter Members | $ 60.00 |
| Non-Member | $ 80.00 |
| NASW-NYS Student Member | $ 0.00 |
| Student Non Member | $ 10.00 |
Information for Certificates
| | |
| --- | --- |
| Presenter(s) | David A. Crenshaw, Ph.D., ABPP, RPT-S and Jill Aguanno, LCSW |
| | |
| --- | --- |
| Instruction Method | Live Webinar |
| | |
| --- | --- |
| Total Contact Hours/CEUs Awarded | 3.5 |