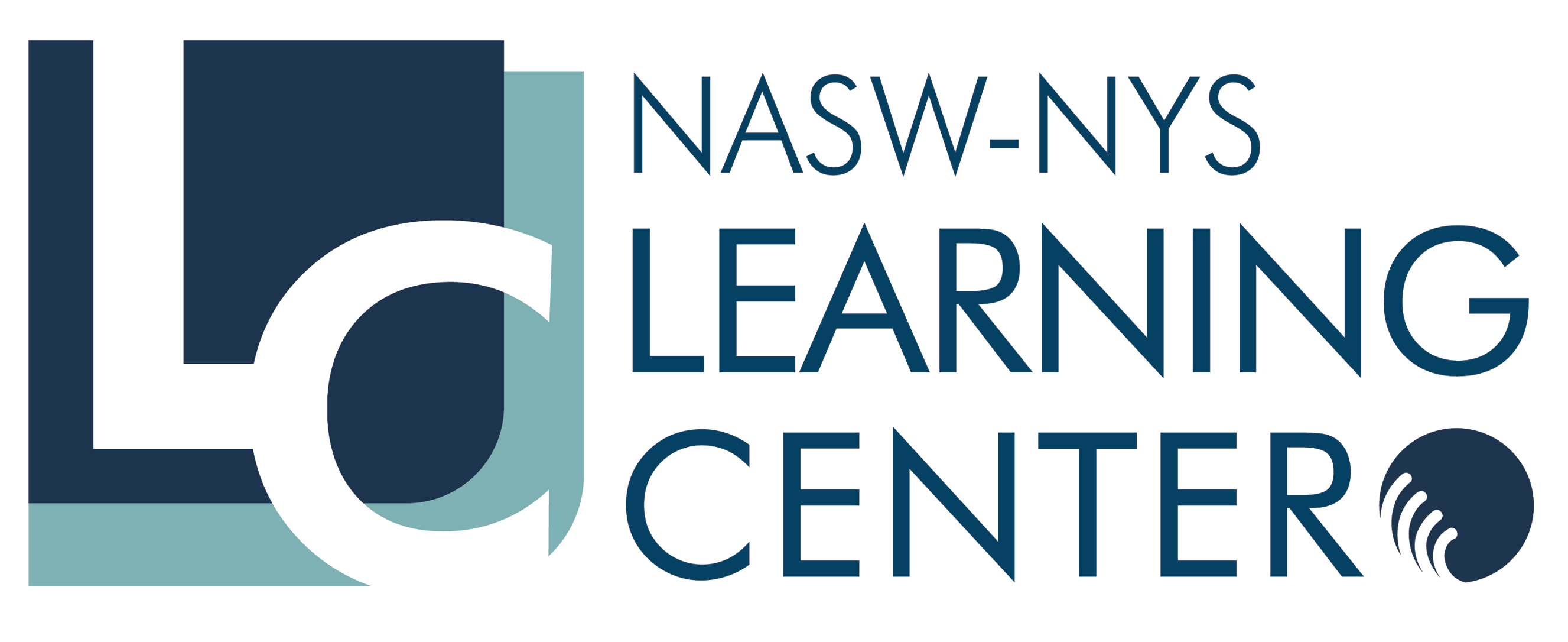 We are thrilled to announce our brand new continuing education platform: the NASW-NYS Learning Center. 
NASW-NYS know that you, as a social worker, are at the heart of your career. You're a person in your own environment, which includes your personal life, your professional career, and your social work practice.
We believe our new name, LEARNING CENTER, is demonstrative of our holistic approach to social work continuing education and professional development. We are committed to providing access to resources for social workers of all professional levels, and at little to no cost to our Chapter members.
What's New?
New site design. The Learning Center has a new layout and design, aimed to improve your user experience. You can still access the NASW-NYS Continuing Education Schedule at www.naswnys.org/ceschedule
The Continuing Education Partnership Program. Our brand-new CEPP initiative gives organizations, agencies, and individuals offering educational programming the opportunity to provide participants to partner with NASW-NYS, an approved provider through the New York State Education Department (NYSED), to provide CEs.
Self-Study via NASW InReach. You can now access self-study courses easily at NASW's InReach platform at https://naswwa.inreachce.com. InReach-enabled NASW courses can be accessed from any location where Internet access is available. Be sure to look for our NASW-NYS logo to ensure they are approved for NYS Continuing education contact hours!
(Please note: Self-study courses will not be listed on the Learning Center Program Schedule) 
A more comprehensive approach to professional development. The Learning Center will encompass all of our current continuing education offerings, including our free monthly live webinars, regional in-person workshops, virtual series, and Learning Wednesdays, but will expand to include four additional FREE webinars to our members – one "personal" one "professional" and two "practical" workshops a month.