Your voice at the Capitol.
A primary benefit of NASW-NYS membership is the comprehensive political and legislative representation we provide you on a daily basis. While you are busy practicing, we are your voice at the state capitol, protecting your career, defending your scope of practice, advancing legislation to expand practice opportunities, securing funding for membership workforce development programming and providing visibility on a number of social justice issues you've identified as priority concerns.
---
---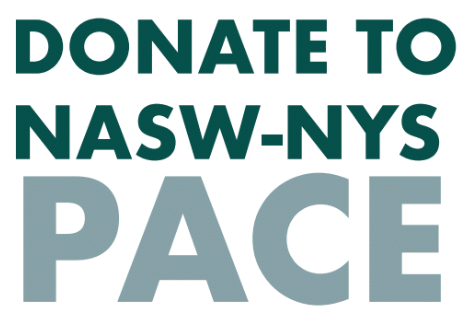 Help elevate the voice of social work at the NYS Capitol
As we pause to celebrate this historic legislative milestone, please consider donating to the NASW-NYS Political Action for Candidate Election (PACE). PACE is the political action arm of the NASW at the federal and state level. Your support allows us to further our work by advancing our legislative priorities and your contribution to NASW-NYS PACE will support candidates who are social workers and social work friendly.
Please consider donating today!
Download the NASW-NYS PACE Donation Form

Please mail completed forms to NASW-NYS PACE at 188 Washington Avenue, Albany, NY 12210
---
A sampling of our many successes include: 
---