The Delegate Assembly is the representative, decision-making body – comprised of 200 elected delegates- through which NASW members set broad organizational policy, establish program priorities, and develop a collective stance on public and professional issues. Article V of the National Bylaws addresses Delegate Assembly. The Delegate Assembly meets once every three years. As stated in the National Bylaws, "The membership shall act through the Delegate Assembly in all matters except as otherwise provided in the Bylaws." NYS Chapter Delegates will meet several times during the three year period in order to prepare for the triennial National Delegates meeting.
Submit inquiries to Samantha Fletcher, MSW, Ph.D. at sfletcher.naswnys@socialworkers.org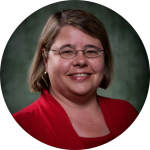 Victoria Rizzo, Ph.D., LCSW-R
President (2022-2024)
I am a Professor, School of Social Welfare, University at Albany and an LCSW-R with more than 30 years' experience as a social work practitioner, educator, policy advocate, and researcher. Previously, I held academic appointments at Binghamton University and Columbia University. I am dedicated to demonstrating the value of social work in health care settings and community-based organizations and the implications for health care policy and the financing of social work services. I served on the NASW-NYS PACE Committee and as the Chair of The Value of Social Work Taskforce. As the President of the New York Association of Deans and Directors of Schools of Social Work, I accepted the NASW-NYS organization of the year award. I am a fellow of the New York Academy of Medicine and the National Academies of Practice (Social Work). I have served on boards of national associations and community-based organizations dedicated to social work.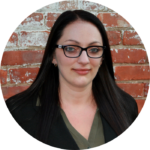 Jessica  J. Mitchell, LMSW, MA
Delegate Assembly Member (2021-2024)
Jessica currently serves as a field education coordinator at Stony Brook University School of Social Welfare. She is also a field instructor for social work students interning in legislative offices and teaches graduate and undergraduate social work courses on policy analysis, legislative advocacy, law and social change, and political social work. Jessica is an experienced community organizer, fundraiser, legislative aide, and campaigner – having worked on federal, state, local, and municipal elections. She currently serves as the NASW-NYS Nassau Division Director and the NASW-NYS Political Action for Candidate Election Committee Chairperson. Jessica holds degrees in Master of Social Work and Master of Arts in Public Policy from Stony Brook University. She is now pursuing her PhD in Social Work at the University at Albany School of Social Welfare. In 2020, she was honored as the NASW-NYS Doctoral Student of the Year.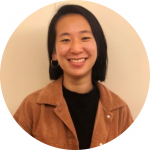 Ashley Du, BSW
Delegate Assembly Member (2021-2024)
I received my BSW from Stony Brook University in May 2020. I served as a class representative for the School of Social Welfare's Undergraduate Planning Committee, in which I collaborated with faculty and staff to redesign curriculum and address student concerns. I contributed to reforming the structure and content for specific courses. From this experience, I have gained knowledge in program development, cross-team collaboration, and fluid communication. I have also interned at WellLife Network, providing services for people experiencing chronic mental illness. There, I learned to set my boundaries but also work with individuals to further their recoveries. This duality of skill has proven effective for me in mediating different types of conflict. Currently, I am on a Fulbright grant in Taiwan, teaching English to second and third grade students in a local elementary school. As a Taiwanese American woman, I am fueled by my dedication to restorative care.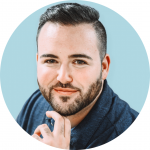 Aiden Jay Kaplan, LMSW
Delegate Assembly Member (2021-2024)
Aiden currently serves as the LGBTQ Services Manager at PFY, a Division of Long Island Crisis Center. Aiden manages PFY's Health & Human Services Initiative, the NYS HIV/STI/Hep C Hotline, and the agency's Community Education and Internship programs. Aiden has extensive experience developing social work staff, providing cultural relevancy trainings, and mobilizing the LGBTQ+ community. Aiden is also a trained counselor on Long Island Crisis Center's Crisis Intervention Hotline. Aiden is an active member of the World Professional Association for Transgender Health, the NASW-NYS Political Action for Candidate Election committee, Planned Parenthood's Educational Material Advisory Council, and the New York State TGNCNB Leadership Collective. As a social work student, Aiden was awarded the Stony Brook University LGBTQ Advocacy Award in 2018.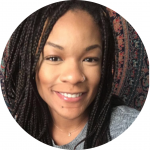 Erica Daye, LMSW
Delegate Assembly Member (2021-2024)
Erica Daye earned her MSW at Stony Brook University in 2018, where her focus area was Community, Policy, and Political Social Action. Erica also served as Secretary of the School of Social Work Graduate Student Government, was a member of the "Advocacy Day" committee, and was inducted into the Phi Alpha Honor Society, Phi Theta Chapter. 
Erica previously worked as a Legislative Aide in the NYS Assembly and Senate, where she was adamant about bringing progressive policies that reflected social work values to her legislators. After working as a Psychotherapist, Erica gained the unique opportunity to work as a Travel Social Worker, working at the Zucker Hillside Hospital Crisis Center and recently, Staten Island University Hospital. Erica currently serves as a member of the NASW-NYS Ethics Committee. She is also a Registered Yoga Teacher through Yoga Alliance. Erica is dedicated to having social work lead the way in social justice.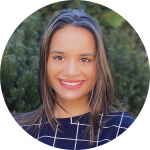 Afsha Malik, LMSW
Delegate Assembly Member (2021-2024)
Afsha Malik is a social worker dedicated to safeguarding the human rights of all people. Currently, Afsha serves as a Research and Program Associate with the National Advocates for Pregnant Women, an organization dedicated to preserving the human and civil rights, health and welfare of pregnant and parenting people. For the past two years, Afsha served as the NASW-NYS Region 5 Representative to the Board of Directors, representing Nassau and Suffolk County. In addition to her board role, Afsha co-founded the New Emerging Workforce (NEW) Committee to address "emerging" social workers' needs. Afsha is also part of the Leadership Team for the national Revolutionize Social Work movement. Afsha received her MSW from Columbia University in May 2020, focusing her studies on Social Enterprise Management with a concentration in contemporary social issues. She earned her B.S. in Social Work, Summa Cum Laude, from Molloy College May of 2019.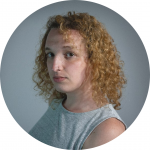 Eridian Falcone, MA
Delegate Assembly Member (2021-2024)
Eridian Falcone is an artist, educator, social worker, and advocate with an MA in Teaching from George Washington University. She is currently an MSW candidate at Stony Brook University's School of Social Welfare. Prior to this, Falcone was a teacher in a District of Columbia public elementary school. As a teacher, Eridian facilitated community interactions with students and mediated all sorts of conflicts. More recently, Falcone has been working as a Crisis Counselor with New York Project Hope and the Long Island Coalition for the Homeless. Her job included street outreach and counseling for individuals experiencing or in danger of experiencing homelessness. Falcone was recently promoted to team leader and now manages a team of crisis counselors within the organization.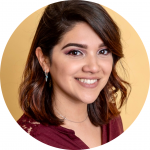 Maria Bernal
Delegate Assembly Member (2021-2024)
I am currently in my second year of my MSW program at the School of Social Welfare, Stony Brook in the graduating class of 2022. Currently apart from my studies, I am working in a non-profit agency that serves victims of domestic violence and sexual assault in Nassau County. This agency works to assist victims with services, such as counseling, housing, and legal assistance at no cost for the victims. Once I have finished my master's degree, and passed my LMSW exam, I hope to continue expanding my knowledge in the agency clinically, in order to eventually be able to present myself for my LCSW exam. I look forward to furthering my career, and to be able to advance my knowledge of trauma informed therapy.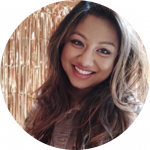 Rukhsar (Ruki) Asfe 
Delegate Assembly Member (2021-2024)
I am an MSW student at Stony Brook University, and I hold a Bachelor of Science in Biology and Psychology. I have been working as a care manager for 5 years, to coordinate care for clients with intellectual/ developmental disabilities & mental health needs. My passion lies in human rights work, and I am actively seeking to raise awareness regarding the crisis faced by Rohingya People in Southeast Asia. I have also been a member of the Advocacy and Government Relations committee in the NYS–NASW for the past year. Our focus has revolved around expanding voting access to all New Yorkers. In my free time, I enjoy reading.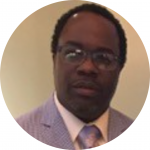 Randy Ficklin
Delegate Assembly Member (2021-2024)
I received my bachelors degree in Sociology of Science from SUNY Old Westbury in 2020. While at Old Westbury I received an academic award for growth and development, in that year I was able to develop a clear understanding of my purpose in life and that I wanted to devote my time, patience and assistance to the field of social work. I always wanted to advocate for freedom, justice and equality for all. I'm a first year student at Stony Brook University School of Social Welfare. I've been in the alcohol and substance abuse field for 10+ years at Confide Counseling Consultation Center. I have maintain a case load of about 30 clients, doing assessments, biosyshosocials, doing individual counseling and facilitating (educational, relapse prevention, early recovery probation, parole) groups. Being an advocate for clients all across the board. I'm a current member and co-facilitator go the NASW Revolutionize Leadership (BIPOC) Team. I have co-facilitated several town hall meetings and help the team develop different workshops that will address and develop strategies to combat racism/ white supremacy in social work, the importance of mental health and wellness and much more. As a representative to the delegate assembly, I will apply my knowledge, wisdom and understanding, my direct service and experience to the position.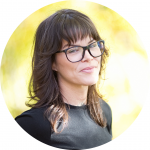 Michele Manco, LCSW
Delegate Assembly Member (2021-2024)
Michele Manco, LCSW is currently working on a mobile crisis team in the Bronx since completing her MSW at CUNY Hunter in 2014. She is also currently working toward a PhD in Social Work at the University at Albany School of Social Welfare focusing on psychiatric crisis intervention and the financialization of social policy that impacts crisis intervention delivery. Michele is engaged in a number of working groups and activist organizations such as Social Work Action Network, Global Partnership for Transformative Social Work, and Radical Social Movements. She has served on student government in both her undergraduate and graduate programs, including the president of the Mind-Body alliance while at Hunter. She plans to move into academia and research upon completing her PhD.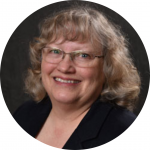 Debra Fromm Faria, LCSW
Delegate Assembly Member (2022-2024)
Debra Fromm Faria, LCSW, is Clinical Associate Professor and coordinates the MSW Field Education Program and the Graduate Certificate in Gerontological Social Work at SUNY Brockport. She has administered federal, state and foundation training grants focusing on child welfare, gerontological social work, health and mental health services. Scholarship areas include field education, scholarship of teaching, collaborative interprofessional practice, international social work education and cultural humility. Professor Faria has served on a number of professional and advisory boards including: the National Advisory Board of the Council on Social Work Education's Gero-Ed Center, past president of National Association of Social Workers NYS Chapter (2012-2014), and CSWE Field Council. She served six years as a Commissioner for the Council on Social Work Education's Commission on Accreditation (2014-2019). Professor Faria currently serves on the following Boards of Directors: National Association of Social Workers (NASW) , State Society on Aging of New York, and Linkages of Rochester. As a NYS Licensed Clinical Social Worker her clinical.