The Delegate Assembly is the representative, decision-making body – comprised of 200 elected delegates- through which NASW members set broad organizational policy, establish program priorities, and develop a collective stance on public and professional issues. Article V of the National Bylaws addresses Delegate Assembly. The Delegate Assembly meets once every three years. As stated in the National Bylaws, "The membership shall act through the Delegate Assembly in all matters except as otherwise provided in the Bylaws." NYS Chapter Delegates will meet several times during the three year period in order to prepare for the triennial National Delegates meeting.
Submit inquiries to Samantha Fletcher, MSW, Ph.D. at sfletcher.naswnys@socialworkers.org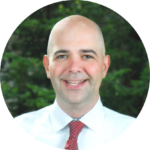 Michael Cappiello, LCSW-R
President (2020-2022)
Michael received his MSW from Hunter College School of Social Work in 2000, practiced as a psychiatric social worker in Westchester County at two university medical centers, is now a school social worker for the NYC Department of Education, and has a private practice. A member of NASW since 1998, Michael led the State's Advocacy and Government Relations Committee and then was the Westchester Division Director. Michael holds a BA in Psychology from Hobart College and an AAS in Social Sciences from SUNY Cobleskill. He is also an active lay person in the Episcopal Church.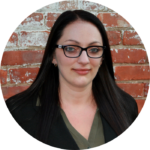 Jessica  J. Mitchell, LMSW, MA
Delegate Assembly Member (2018-2020)
Jessica received a Bachelor of Arts in Political Science and Sociology; a Master of Arts in Public Policy and a Master of Social Work from Stony Brook University. After graduating with her Master's degree in Public Policy, Jessica worked as a caseworker, and later as a supervisor, in foster care at SCO Family of Services. During that time she worked with families dealing with hunger, homelessness, joblessness, and oftentimes, the criminal justice system. She saw how the policies and programs put in place by government bureaucracy were costly and doing little to help the families she was working with. This is what ultimately led Jessica to pursue a degree in social work.
While attending Stony Brook for her MSW, Jessica interned in the district office of (then) Congressman Steve Israel. Upon graduating she accepted a field organizer position on Congressman Israel's re-election campaign. Since this time Jessica has worked for the Nassau County Democratic Committee, the Long Beach Democratic Committee, the New York State Democratic Committee and on several congressional and local campaigns. 
Jessica is currently a Ph.D. student at the Wurzweiler School of Social Work at Yeshiva University. She serves as an Adjunct Professor in the School of Social Welfare at Stony Brook University, teaching courses in policy, macro practice, legislative advocacy, and political social work. Jessica serves as a field instructor to  second year BSW and MSW students who are interning in legislative and political offices. Jessica serves as the Chair of the NYS-NASW PACE committee.
Miroslava L. Pradella, LCSW, CASAC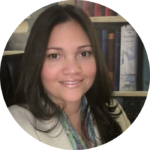 Delegate Assembly Member (2018-2021)
Holds an MSW from Long Island University Brookville Campus.  She is  a licensed social worker; a licensed School Social Worker and a Credential Alcoholism Substance Addiction Counselor. She currently works as a school social worker in the Patchogue Medford School District.  She worked at Nassau County Department of Social Services where she has served in the areas  of Public Assistance and Children Services.  She is therapist at South Shore Child Guidance Center CARE Center for drug and alcohol rehabilitation services for children and adults.  She volunteers at cultural based organization in New York City that seeks to promote cultural events as well as assisting those in need.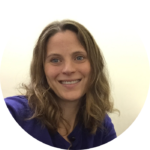 Emily Murphy, LMSW
Delegate Assembly Member (2018-2020)
Professor Emily Murphy joined the Mercy College Social Work Program as a full time faculty member in August 2015.  She has over thirteen years of experience working directly with children and families in the New York City child welfare system.  She was the supervising social worker of the Kathryn A. McDonald Education Advocacy Project (EAP) at the Legal Aid Society, Juvenile Rights Practice (JRP), which provides early intervention and special education advocacy for children. Prior to joining the EAP team, she was a Social Work Supervisor for the Brooklyn JRP office and a forensic social worker in the Bronx JRP office.  She received her Master's in Social Work from Columbia University and her Bachelors in Social Work from Skidmore College.  Emily was a field advisor for Masters in Social Work Students at Fordham Graduate School of Social Service. Emily is currently the Education Chair of NASW Westchester.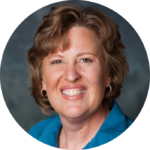 Dr. Kim Evanoski, CMC LMSW MPA
Delegate Assembly Member (2018-2021)
Owner/CEO, and her excellent professional team provide innovative care management services in Upstate New York serving a 14-county regional area. 
Kim is privileged to provide services in healthcare, social work, public administration, education, and care management to elders, individuals with disabilities, care partners, and families living in New York State.   Her passion is to promote care partnership, to encourage care partner wellness and education, and to build professional collaborations that use a person-directed care service model. Kim has over 30 years of experience, with an Education Doctorate in Executive Leadership (Ed.D.) degree as well as holds a Masters in Public Administration and a Masters in Social Work.  She is nationally certified as a Care Manager and has Advanced Professional status as an Aging Life Care Expert.
Kim completed New York University's Silver Social Work Leadership Fellowship [2013-2015] in Palliative and End-of-Life Care through the Zelda Foster Studies Program.  Kim currently serves on local, regional, and national committees to improve the lives of elders and their care partners because she believes that lifetime care needs whole-community support.  Kim is a Co-Founder of The Memory Maker Project and a Certified TimeSlips Facilitator honored to support innovative cultural arts access as another important doorway to compassionate and supportive community care.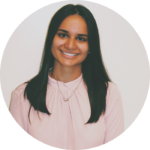 Afsha Malik, MSW
Delegate Assembly Member (2018-2021)
Afsha Malik completed her Masters of Social Work Degree at Columbia University School of Social Work. Her methods specialization is in Social Enterprise Administration with a concentration in Contemporary Social Issues. From clinically working with children with developmental delays to program planning a conference, Afsha is generally interested in employing her social work lens across disciplines to provide a more holistic framework in our future practices as a society. In her early career thus far, Afsha has notable experience in promoting diversity, equity, and inclusion policies and programs in both her educational and field settings. Afsha is specially interested in advocating in corporate responsibility spaces with particular attention to the supply chain.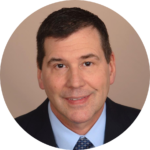 Randall Stetson, Ph.D., LCSW-R
Delegate Assembly Member (2018-2021)
Randall Stetson, is a native Central New Yorker and a bilingual clinical social worker with over 20 years of experience. He has served on several community boards and have held both direct practice and administrative positions in mental health and child welfare organizations. Randall has held full-time teaching positions in both the sociology and human development programs at SUNY Oswego. He is also an adjunct instructor in the School of Social Work at Syracuse University. Randall earned a BA in Sociology from SUNY Oswego, an MSW degree from Syracuse University and a Ph.D. in Social Welfare from SUNY Albany.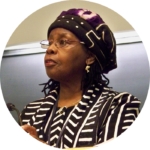 Bertha e. Jacobs, LCSW-R
Delegate Assembly Member (2020-2022)
Bertha received her MSW from SUNY-Stony Brook-School of Social Welfare.  She has practiced as a psychiatric social work for the NYS Office of Mental Health, Family Advocate for NYS OCFS (Family Advocacy Bureau).  Other social work experiences include social work field instruction; and working with the developmental disabled and geriatric population. A member of NYS-NASW, who has served on numerous local and statewide committees (Board Secretary, Board Member-at-Large, and others)
Bertha remains active in civic and community activities.
Mark Buttiglieri 
Delegate Assembly Member (2018-2021)
Brenda Veilleux
Delegate Assembly Member (2018-2021)
Daniel Gerard-Domena
Delegate Assembly Member (2018-2021)
Gabrielle Hamilton
Delegate Assembly Member (2018-2021)