STEERING COMMITTEE MEETINGS
You're invited! Help to inform the Programming Activities of the Western Division. Join us at one of our upcoming Steering Committee meeting.
Stay tuned for upcoming Steering Committee Dates! 
PROFESSIONAL DEVELOPMENT OPPORTUNITIES
**NEW WORKSHOP**

The Western Division of the NASW-NYS Chapter is hosting a workshop, "Advocacy: Still the Cornerstone of Social Work" on Wednesday, October 25. This workshop will be presented by Karin Carreau, MSW (Carreau Consulting), current NASW-NYS Lobbyist and former NASW-NYS Director of Policy. Registration is now open, with limited spots available. Click here to reserve your spot today!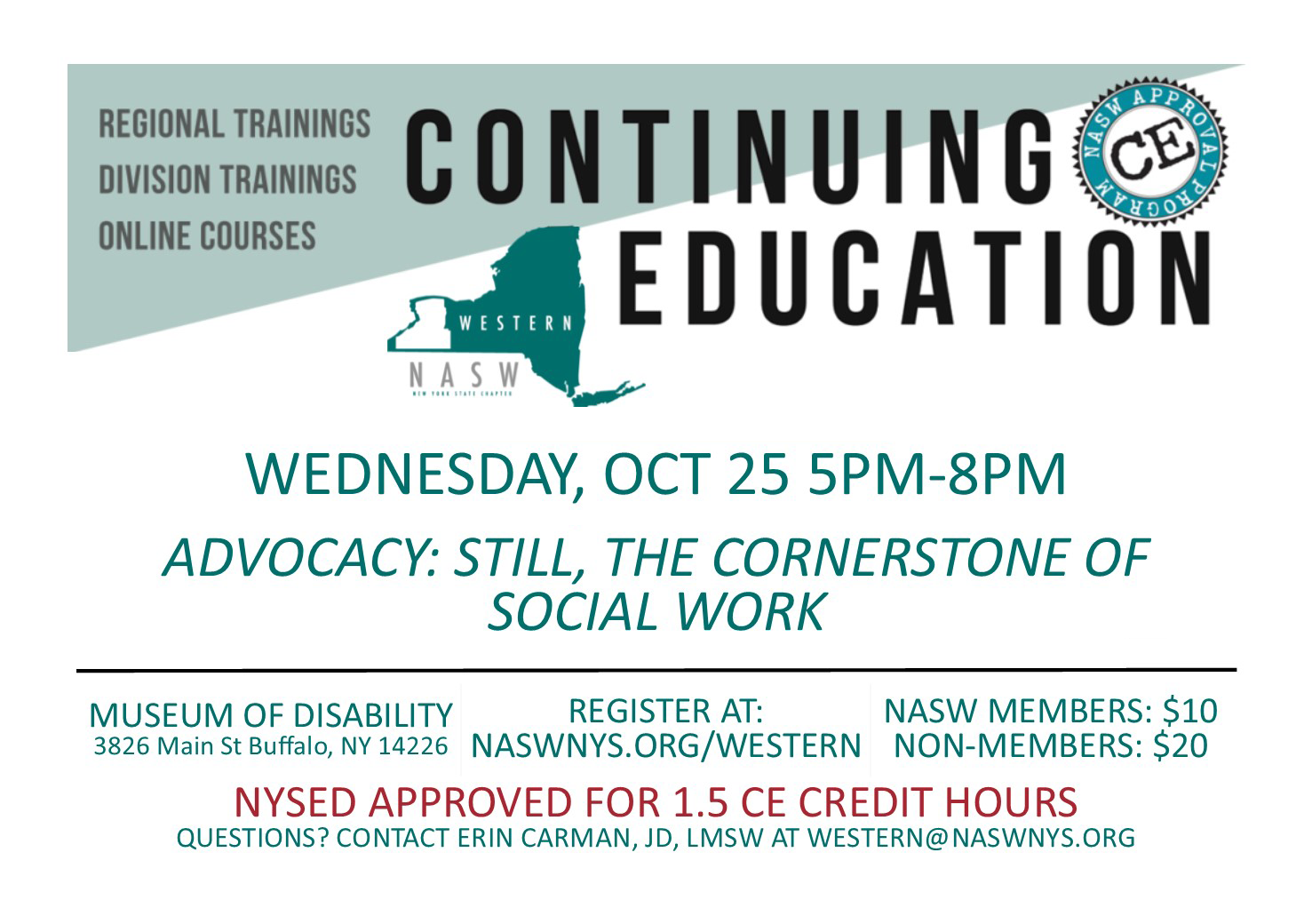 Questions? Please contact Erin Carman, JD, LMSW, Western Division Chair at Western@naswnys.org
This is open to all social workers, so please share this with your social work colleagues and friends. 
# # #
NETWORKING EVENTS
**SOCIAL NIGHT!**