NASW-NYS Western Division
Welcome to the NASW-NYS Western Division — building strength through association in the Allegany, Cattaraugus Chautauqua, Erie, Genesee, Niagara, Orleans, and Wyoming counties. If you have any questions, or would like to get involved with the Western Division, please don't hesitate to contact us!
Hello all,
The Western Division of NASW would like to invite you all to a virtual book club meeting on Wednesday July 29th beginning at 6:00pm. We will be reading How To Be An Antiracist by Ibram Kendi and discussing themes of systemic racism, advocacy, and how to be an antiracist. The meeting will include member and non-members of NASW alike. Please consider being a part of this important conversation!
What – Book Clube meeting on How To Be An Antiracist by Ibram Kendi
Please read the book prior to the meeting, a guided discussion to be held during zoom meeting
When – Wednesday July 29, 2020 6:00- 7:30pm
Where – Via zoom meeting (RSVP for link)
RSVP – Please RSVP to Kat Procknal at Kat.Procknal@gmail.com, zoom meeting link will be sent to those who RSVP prior to meeting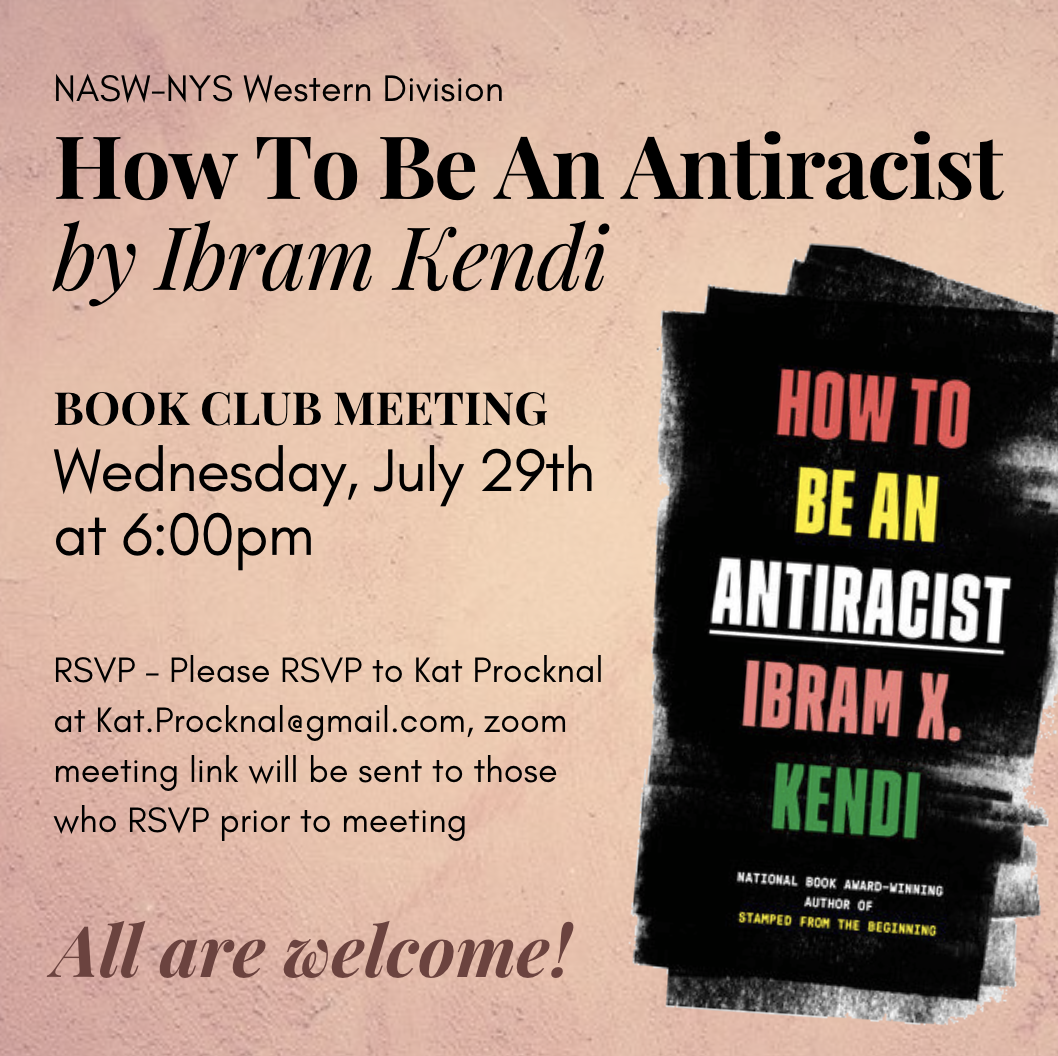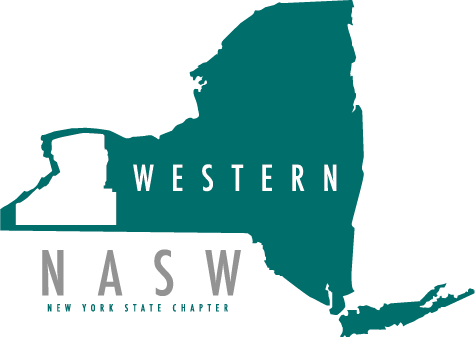 Upcoming Events
There are no upcoming events at this time.
Contact Us
NASW-NYS Western Division
Western.naswnys@socialworkers.org
https://naswnys.org/western
MEET YOUR DIVISION
Western Division Steering Committee
Cheryl Mills, LCSW-R
Interim Western Division Chair 
My name is Cheryl Mills, LCSW-R, and I am a graduate of the University at Albany's School of Social Welfare. I have been a member of NASW for 30 years and an active member of Western Division Steering Committee since 2006. 
I have extensive experience in health care and mental health care. Some of my experience includes almost 11 years as a medical social worker at Roswell Park Cancer Institute and during that time, I also served as field instructor for the University at Buffalo's Master of Social Work program. I have approximately eight years of social work case management experience in a health maintenance organization, handling medically complex case management with individuals with multiple chronic illnesses. I was the first master's level social worker to be employed by this organization, as well as the first social worker to obtain the Certified Case Manager (CCM) credential. 
As an active participant of the Western Division's Steering Committee, I have seen the Division go through many accomplishments, challenges, and changes. I truly want to see our Division grow and thrive and felt that this is the right time for me to step into the role of Interim Division Chair. I look forward to building a stronger and more unified Division together, and help educate social work students, the social work community, and all of Western New York, on the important, meaningful contributions that social workers make every day.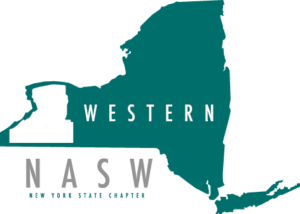 Visit the NASW-NYS Western Division Page at https://naswnys.org/western
WE NEED YOU!
Are you interested in mobilizing social workers in the Western New York area? Come join the NASW-NYS Western Division Steering Committee! We are seeking a group of candidates who can represent the division and have a passion for supporting their region.If you are interested in joining the Western Division Steering Committee, please submit your information to Western.naswnys@socialworkers.org