NASW-NYS Western Division
Welcome to the NASW-NYS Western Division — building strength through association in the Allegany, Cattaraugus, Chautauqua, Erie, Genesee, Orleans, Niagara and Wyoming counties. If you have any questions, or would like to get involved with the Western Division, please don't hesitate to contact us!
Contact us at western.naswnys@socialworkers.org
Western Division NASW-NYS Clinical Meeting
Tuesday, February 9th
6:00pm -7:00pm
Meeting will be an opportunity to discuss clinical questions/themes with other practicing and previously practicing clinical social workers. This meeting is an opportunity to collaborate with other social workers on clinical questions or resource questions! Please bring any client questions/examples to discuss!
Western Division Steering Committee Meeting
Saturday, February 13th
10:00am -11:00am
The Western Division invites you to join our next Steering Committee Meeting on Saturday, February 13, at 10:00am. Members are encouraged to attend to discuss potential events, resources, challenges and opportunities in the Western Division for the upcoming year. To register for the meeting, click the link!ing!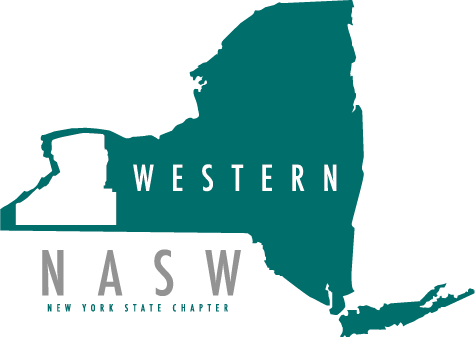 Upcoming Events
There are no upcoming events at this time.
Contact Us
NASW-NYS Western Division
Director: Kat Procknal, LMSW
Western.naswnys@socialworkers.org
https://naswnys.org/western
MEET YOUR DIVISION
Western Division Steering Committee
Kat Procknal, LMSW
Western Division Director 
Over the past five years Kat Procknal has practiced various aspects of professional social work in Buffalo, N.Y. and Philadelphia, PA. She has taken on roles in crisis prevention and intervention at Crisis Services of Buffalo and NYSTART, which provides assistance to individuals and families with intellectual/developmental disabilities and mental health diagnoses. Kat is an experiences micro- and macro- social worker and as a dialectical behavioral therapist in a residential treatment facility, a residential treatment facilities specialist through the N.Y. State Office of Mental Health and, currently, as a therapist within an outpatient clinic serving adolescents and families.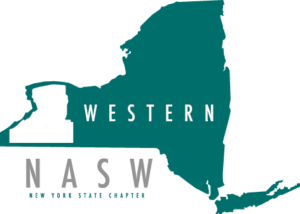 Visit the NASW-NYS Western Division Page at https://naswnys.org/western
WE NEED YOU!
Are you interested in mobilizing social workers in the Western New York area? Come join the NASW-NYS Western Division Steering Committee! We are seeking a group of candidates who can represent the division and have a passion for supporting their region.If you are interested in joining the Western Division Steering Committee, please submit your information to Western.naswnys@socialworkers.org