Chapter Staff
Samantha Howell, Esq.
Executive Director
showell.naswnys@socialworkers.org
518-463-4741 ext. 19
Samantha Howell is the Executive Director of the New York State Chapter of the National Association of Social Workers. She graduated from Whitman College with a B.A. in Political Sociology and obtained her J.D. from Albany Law School in 2010. She is admitted to practice in New York State and the Southern District Federal Court of New York.
Ms. Howell has worked in public interest for more than a decade and in the pro bono arena since her law school days. Most recently, she was the Director of Pro Bono & Outreach at Prisoners' Legal Services of New York, where she developed and managed the nation's only pro bono program tasked, exclusively, to working on civil issues for incarcerated New Yorkers. She co-founded The Center for Community Insight, which provides poverty simulations and training/consulting services, and also serves as a facilitator and on the Board of Directors. Ms. Howell has presented at five Equal Justice Conferences on the development and management of pro bono programs, prisoners' rights and cultural competency. She has also presented on substantive and procedural law related to prisoners, cultural competency, and ethics on numerous occasions.
Ms. Howell is a member of the New York State Bar Association (NYSBA), NYSBA's President's Committee on Access to Justice, NYSBA's Student Loan Assistance for Public Interest committee, the National Association for Pro Bono Professionals, the NYS Pro Bono Coordinators Network, the Capital Region Pro Bono Committee, the American Bar Association (ABA), the ABA's Standing Committee on Legal Aid and Indigent Defense, the National Lawyers Guild, and the Capital Region Immigration Collaborative.
Ms. Howell also serves on the New York Civil Liberties – Capital Region Chapter's board and legal committee.
Ms. Howell was awarded the Supervising Attorney award at Albany Law School's 2014 Pro Bono Awards Ceremony and was recently named the 2017 Public Citizen of the Year by the New York State chapter of the National Association of Social Workers.
---
Kimberly Eisen, MSW
Program Director
keisen.naswnys@socialworkers.org
518-463-4741 ext. 21
Kimberly obtained her Master's in Social Work from the State University at Albany in 2008. After receiving her Masters, Kimberly worked at the Empire State Pride Agenda, coordinating a statewide coalition of LGBTQ health and human services providers. Following her time with the Pride Agenda, she was a professional advocate for those living in long term care facilities with the New York State Long Term Care Ombudsman Program, supervising over 80 volunteers and working with over 150 long term care facilities in a five county region.  After working in a small development department at a local nonprofit, Kimberly joined NASW-NYS in August 2015.
Kimberly lives just outside of Troy NY with her husband and three dogs. When she's not working for social workers throughout the state, she can be found running their small family farm or playing roller derby in Albany.
Kania Ponto, MSW
Communications Associate
kponto.naswnys@socialworkers.org
518-463-4741 ext. 22
Kania has been with NASW-NYS since September 2015. She graduated with her master's degree in Social Work from the University at Buffalo in 2013. Her social work experience includes outreach and community organizing, and working with the immigrant and refugee populations.
Natalya Sandul
Chapter Accountant
nsandul.naswnys@socialworkers.org
518-463-4741 ext. 20
Natalya has been with NASW-NYS since 2007. She started out as a part time bookkeeper while earning her bachelor degree in Accounting at Siena College. Since 2011, she has worked full time as the Chapter Accountant and handles responsibility of all financials of the organization.
Natalya is passionate about gardening, baking, and traveling. In her spare time, she loves spending time with her four children and granddaughter.
Amelia Lochner
Program Coordinator
alochner.naswnys@socialworkers.org
518-463-4741 ext. 10
Amelia has been at NASW-NYS since May 2015. Previously, she was the Chapter's Executive Assistant. She is a 2014 graduate of SUNY Geneseo with degrees in Political Science and Sociology. She is currently working on maintaining her Masters of Public Administration at SUNY Albany.
Romel Wilson, LMSW
Member Relations Specialist
rwilson.naswnys@socialworkers.org | info.naswnys@socialworkers.org
518-463-4741 ext 18
Romel is a 2017 MSW graduate of the University at Albany. He has worked with an array of populations including mental health, developmental disabilities, geriatric, children and families. His experience includes organizing outreach programs throughout Albany by partnering with local agencies. Romel is also a committee member of the mayors' initiative My Brother's and Sister's Keeper and the co-host of a local social work radio show called SPEAK, Students Perspective on Education Advocacy and Knowledge.
When Romel is not working, or involved in community engagement events he is either rock-climbing or walking around with his lovably Siberian Husky, Sasha.
---
MSW Interns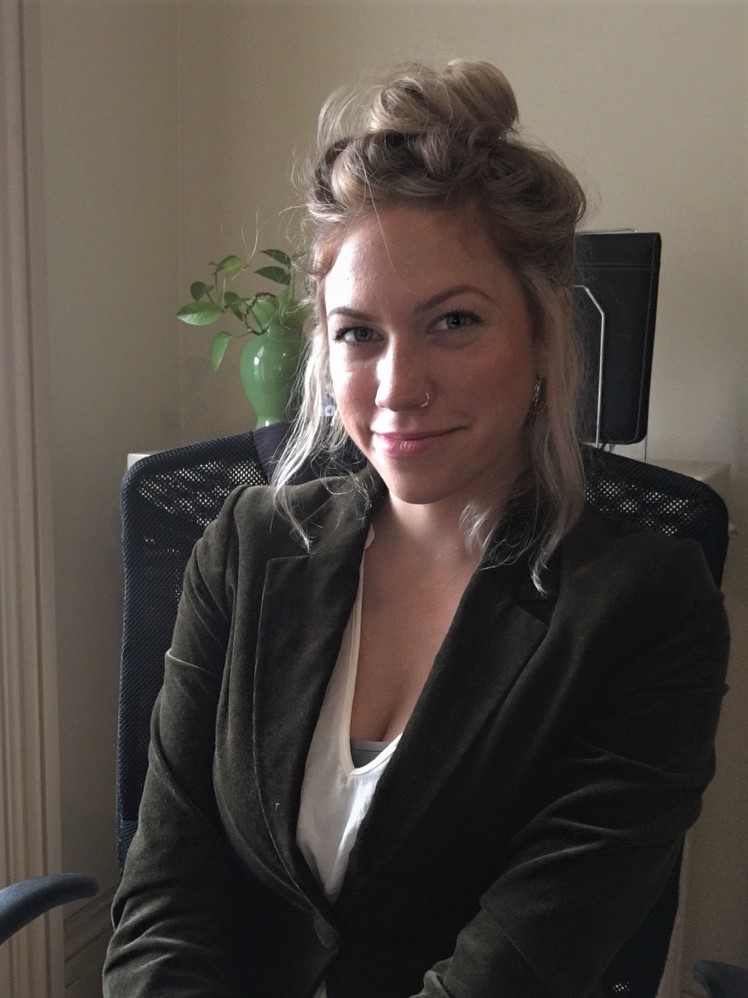 Mallory Hallstead
MSW Intern
mhallstead.naswnys@socialworkers.org
518-463-4741
Through her professional and community activist work, Mallory has been part of Indigenous resilience and community sustainability initiatives, provided crisis counseling and advocacy to victims of sexual assault, and worked with families with very young children struggling with homelessness, poverty, or domestic violence.
She will complete a naturalist training in December to begin supporting nature connection in her spare time as a therapeutic forest guide and plans to conduct research to further expand our understanding of psychological benefits of investing time in our relationship with the other-than-human world.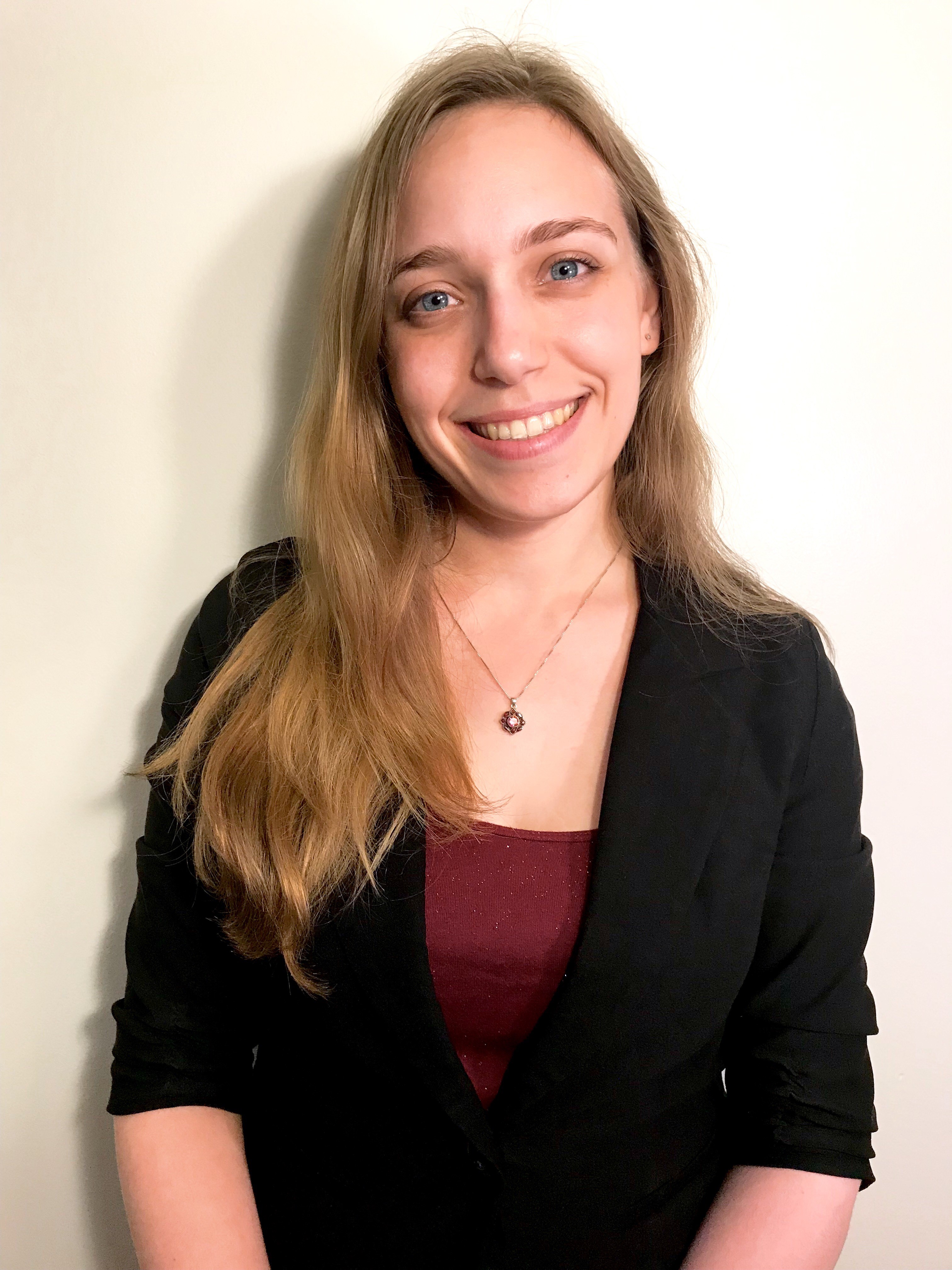 Tiffany Metty
MSW Intern
tmetty.naswnys@socialworkers.org
518-463-4741
Tiffany is a second-year MSW student at University at Albany. She has her B.A. in Sociology and German from Hartwick College, where she led the college's Fair Trade Campaign to change the school's purchasing and relationship building to support marginalized workers. Tiffany has also worked in a neighborhood resource center and in communications for a small business and a charity organization. She is inspired by the history and breadth of social work practice, and plans to pursue a career supporting agencies in their social change work.
Tiffany enjoys coffee, kayaking, and talking about TV shows with her cat, Caramel Macchiato.
---
Karin Carreau, MSW
Carreau Consulting
NASW-NYS Policy Consultant
KCarreau@elkstreetgroup.com
518-339-0765
Karin Carreau, MSW, Founder and Principal of Carreau Consulting, has been on the scene at the capitol for nearly 15 years and as such, has built a strong track record of successes.  Throughout her career, Carreau has provided representation on high profile issues in the arenas of juvenile justice, mental health parity, professional scope of practice licensing and continuing education issues, social services and consumer protection.  Carreau created the states Veteran's Mental Health Training Initiative and co-created the state's Program on Problem Gambling.
Carreau has worked extensively with statewide associations to develop strategic organizational policy priorities, craft and implement issue-specific campaigns, construct public relations messaging, cultivate stakeholder engagement and foster coalition building.
In addition to her legislative work, Carreau co-developed and taught a graduate level course on social work policy at the State University of New York, Albany.
Carreau graduated from the State University of New York, Albany in 2000 with a B.S. in Social Welfare and in 2001, with a Masters of Social Welfare (concentration in policy and administration).