2018 NYS Primary Elections Review
by Karin Carreau, MSW
Carreau Consulting @ The Elk Street Group
NASW-NYS Policy Consultant
GOVERNOR
Governor Handily Fends off Attack from the Left – Garnering 65% of the vote, Governor Andrew Cuomo sailed to victory in yesterday's primary, securing the Democratic nomination for the third time. While his challenger, actress and activist Cynthia Nixon appeared to push his platform to the left as his position on the legalization of marijuana swiftly evolved and he signaled support for single payer healthcare, he'll now have to appeal to a more centrist electorate as he heads into the fall election against Republican nominee, Marc Molinaro.
LIEUTENANT GOVERNOR
While the Governor was quietly enjoying the spoils of victory, his Lieutenant Governor, Kathy Hochul experienced some nail biting moments as early results showed her race against New York City Councilman, Jumanne Williams to be close. In the weeks leading up to Primary Day, the race garnered the attention of political wonks for the ever tightening poll numbers and the historical value of a Governor being faced with a Lieutenant Governor not of his choosing. Final results show Hochul won the nomination with 53 percent of the vote.
ATTORNEY GENERAL
The Closely Watched Race for Attorney General made history with a Win for Tish James, the first African American woman nominated to run for NYS Attorney General. In the days leading up to Primary Day, polls in this tight race reported NYC Public Advocate, Letitia "Tish" James, to be neck and neck with Congressman Sean Patrick Maloney, with perennial candidate Zephyr Teachout, within striking distance. However, 90 minutes after polls closed, with 83 percent of precincts reporting, James was called as the victor with 41 percent of the vote. She will now face off against Republican nominee, Keith Wofford, a graduate of Harvard Law School who is co-managing partner New York City-based law firm Ropes & Gray. The last time New York elected a Republican Attorney General was 1994 with Dennis Vacco, who would serve one-term, losing re-election in 1998 to Eliot Spitzer.
STATE SENATE: PRIMARIES
Jaw Dropping Results in State Senate Primary Races: Despite promises by mainline Democrats that members of the Independent Democrat Conference (IDC) would not face primary challenges following their reunification with the Democratic Conference in April, each and every member faced a primary race and 6 of the 8 IDC members went down in dramatic fashion.
While Marisol Alcantara's race (31st District) was the first of the evening to be called for challenger Robert Jackson, a former New York City Councilman, former IDC Leader Senator Jeff Klein's stunning loss in the 34th District was perhaps the biggest news of the evening. Spending nearly $2.5 million against insurgent and eventual victor, Alessandra Biaggi, an attorney and former Clinton staffer, Klein lost his long held seat 53-47. Soon after, four of his fellow allies, fell as well. Senator Tony Avella (11th District) lost his rematch against John Liu, former New York City Comptroller and New York City Councilman with a final vote tally of 50–45. Senator Jesse Hamilton (20th District) went down against Zellnor Myrie, a lawyer at Davis Polk & Wardwell who grew up in Brooklyn's Prospect-Lefferts Gardens neighborhood and graduated with his law degree from Cornell University Law School. Myrie has been endorsed by New York City Council Speaker Corey Johnson and New York Communities for Change. Myrie took the seat with a 51–43 vote count.
Senator Jose Peralta lost to former DeBlasio staffer, Jessica Ramos in 13th Senate District, 50–41. Ramos describes herself as a community organizer, union advocate, and daughter of parents who emigrated to the U.S. from Colombia. Ms. Ramos' campaign had picked up a slew of endorsements, including Congresswoman Carolyn Maloney, Assemblywoman Aravella Simotas, New York City Comptroller Scott Stringer, Gubernatorial Candidate Cynthia Nixon, and New York City Mayor Bill de Blasio. Upstate former IDC member, Senator David Valesky was trounced in the 53rd District, 66–33 against Rachel May, a former high school math teacher and college professor of Russian literature.
The only two remaining former IDC members to have survived were Senator Diane Savino, who handily beat her opponent, Jasmine Robinson, in the 23rd Senate District, 78–7 and Senator David Carlucci who faced off against Julie Goldberg in the 38th Senate District, a former teacher and current librarian. Senator Carlucci won 51-44.
IN LESS DRAMATIC RACES, ALBEIT, IMPACTFUL AS WELL…
6th Senate District – Democrat Kevin Thomas, an attorney and appointee of the US Commission on Civil Rights to the New York State Advisory Committee, defeated Andrew Grover, a small business owner who has worked as a manager at a small design/build firm in Manhattan. Grover now moves on to face incumbent Republican Senator Kemp Hannon. The 6th Senate district is based in Nassau County and includes Levittown, Massapequa, Garden City, Uniondale, Hempstead, Farmingdale, Franklin Square, Old Bethpage, Salisbury, Garden City South, Plainview, Lakeview, Plainedge, Island Trees, and East Meadow.
17th Senate District – Senator Simcha Felder, the Democrat who has caucuses with Senate Republicans since being elected in 2012, prevailed in his primary, defeating Democrat Blake Morris, an attorney and community activist, with 66 percent of the vote. The 17th Senate District encompasses the Brooklyn neighborhoods of Midwood, Flatbush, Borough Park, Kensington, Sunset Park, Madison, and Bensonhurst.
18th Senate District – Julia Salazar, a member of the Democratic Socialists of America, prevailed in the Democratic primary over longtime incumbent Senator Martin Dilan. The 18th Senate Districts covers parts of northern Brooklyn including, Bushwick, Williamsburg, Greenpoint, Cypress Hills, City-Line, East New York, Bedford-Stuyvesant, and Brownsville.
42nd Senate District (Open Seat) – Jen Metzger, a member of the Rosendale town council, prevailed in the Democratic primary over Pramilla Malick, environmental activist, receiving 9,883 votes to Malick's 6,336. The seat has been held by Republican Senator John Bonacic, who announced he would not seek re-election this fall after serving nearly 30 years in the New York State Legislature (20 in Senate, 9 in Assembly). Metzger now moves on to face Republican Annie Rabbitt, an Orange County Clerk and a former Assemblywoman. The 42nd Senate District includes parts of Ulster, Orange and Delaware counties, as well as all of Sullivan County.
63rd Senate District – Democratic incumbent Senator Timothy Kennedy prevailed over Democrat Shaqurah Zachery, receiving 76 percent of the vote with 86 percent of precincts reporting. The 63rd Senate District includes Cheektowaga, Lackawanna as well as the East Side of Buffalo, South Buffalo, and parts of Westside of Buffalo.
ASSEMBLY PRIMARIES
18th Assembly District – In another upset, Democrat Taylor Raynor defeated longtime Democratic Assemblymember and Deputy Speaker Earlene Hooper. The Nassau County Democratic Committee had pulled its endorsement and support of the longtime incumbent following the racially insensitive remarks she made against her primary challenger. The committee is also providing additional resources to the incumbent's primary challenger. The 18th Assembly District covers parts of Nassau County including Hempstead, Roosevelt, Uniondale, and Freeport.
30th Assembly District – Democrat and first-term incumbent Assemblymember Brian Barnwell prevailed over Democrat Melissa Sklarz with 64 percent of the vote. The 30th Assembly District is based in Queens and includes Maspeth and Woodside and parts of Astoria, Sunnyside, Long Island City, Elmhurst, Rego Park, and Middle Village.
39th Assembly District – Democrat Catalina Cruz, a lawyer who most recently worked as chief of staff for former City Council Member Julissa Ferreras-Copeland, defeated incumbent Democratic Assemblymember Aridia Espinal, who was only elected to the Assembly in the April 24, 2018 special election. Cruz received 3,736 votes to Espinal's 3,016. The Queens County Democratic Party backed the freshly minted incumbent, Assemblymember Espinal. The 39th Assembly District covers parts of Queens including Jackson Heights, Elmhurst, and Corona.
61st Assembly District – Democrat Charles Fall a prevailed in the primary over Democrats Bobby Digi Olisa and Patricia Kane, receiving nearly 44 percent of the vote (votes) The 61st Assembly seat is based in the North Shore of Staten Island, including the neighborhoods of Mariners Harbor, Port Richmond, Westerleigh-Castleton, New Brighton, West Brighton, Clifton, Rosebank, Park Hill, and Stapleton.
122nd Assembly District – Longtime Republican incumbent Assemblymember Cliff Crouch successfully fended off Republican Nick Libous in the Republican primary. Libous is the son of the late Senator and Senate Deputy Majority Leader Tom Libous. The 122nd Assembly District is based in the Southern Tier and includes parts of Broome, Chenango, Delaware, and Otsego counties.
133rd Assembly District – Republican Marjorie Byrnes, a former assistant district attorney and judge, defeated incumbent Republican Assemblyman Joseph Errigo. The 133rd Assembly district includes parts of Monroe, Livingston, and Steuben counties.
136th Assembly District (Open Seat) – Democrat Jamie Romeo, chair of the Monroe County Democrats, defeated two others in the primary, Democrat Jaclyn Richard, president of the National Organization for Women's Rochester chapter, and Todd Grady, a former business reporter for the Rochester Democrat & Chronicle. The seat is currently held by Majority Leader Joseph Morelle who is running for Congress. The 136th Assembly District covers the eastern parts of the City of Rochester as well as Irondequoit and Brighton in Monroe County.
---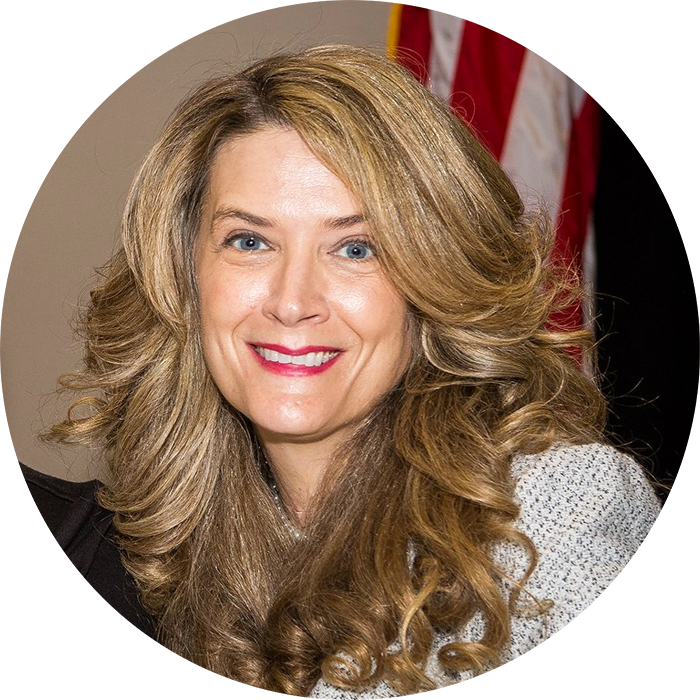 Karin Carreau, MSW
Carreau Consulting
NASW-NYS Policy Consultant
KCarreau@elkstreetgroup.com
518-339-0765
Karin Carreau, MSW, Founder and Principal of Carreau Consulting, has been on the scene at the Capitol for nearly 15 years and has built a strong track record of successes. Throughout her career, Carreau has provided representation on high profile issues in the arenas of juvenile justice, mental health parity, professional scope of practice licensing and continuing education issues, social services, and consumer protection. Carreau also created the state's Veterans Mental Health Training Initiative and co-created New York State's program on problem gambling.
Karin has worked extensively with statewide associations to develop strategic organizational policy priorities, craft and implement issue-specific campaigns, construct public relations messaging, cultivate stakeholder engagement, and foster coalition building. In addition to her legislative work, Karin has taught a graduate-level course on social work policy at the State University of New York, Albany.
Karin graduated from the State University of New York, Albany in 2000 with a B.S. in Social Welfare and in 2001, with a Masters of Social Welfare (concentration in policy and administration).