The 2018 NASW-NYS Chapter Election results are in.
Congratulations to the new 2018-2019 Board of Directors and volunteer leaders elected by the membership!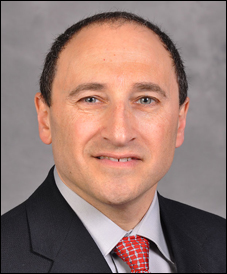 On behalf of the NASW-NYS Chapter, I am pleased to announce the results of the 2018 Chapter Election. Each year, NASW-NYS members are provided with the opportunity to cast votes for candidates seeking placement on the NASW-NYS Board of Directors and other volunteer leadership positions including Division Chair, Committee on Nominations & Leadership Identification (CNLI) Region Representative, and Delegate Assembly Member.
I would like to express my sincerest appreciation to all the candidates who ran and congratulate the individuals who were elected. Your desire to serve demonstrates your commitment to your fellow social workers and to the social work profession. 
I would also like to thank the many Chapter members who voted. Voting is a privilege to all members – it is an opportunity to have a voice in NASW-NYS's future by voting for the candidates that will represent you and your association over the next year(s).
There are many ways to get involved with NASW-NYS and running for an elected position is just one of them. I encourage any one of you to reach out to the Chapter to see how you can get involved and help build strength through our association together.
Sincerely,
Mark Buttiglieri, LCSW-R
NASW-NYS President
---
2018 NASW-NYS Chapter Election Results
(Term will begin July 1, 2018)  
Board of Directors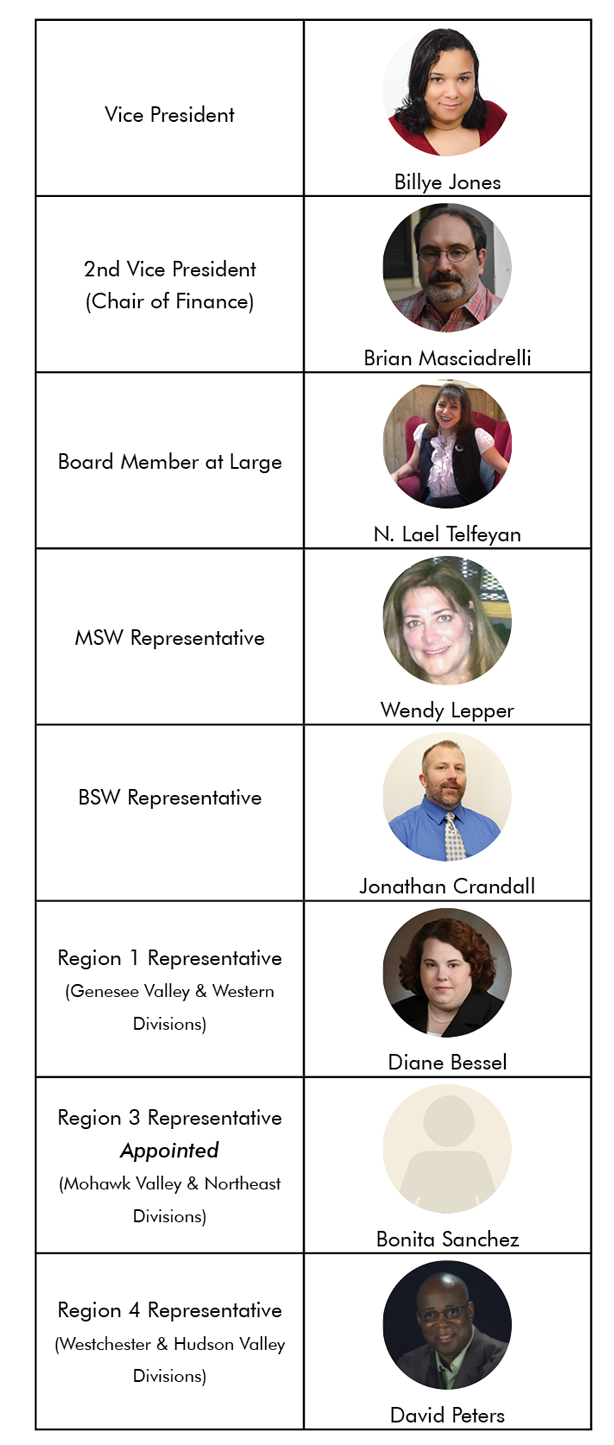 Division Chairs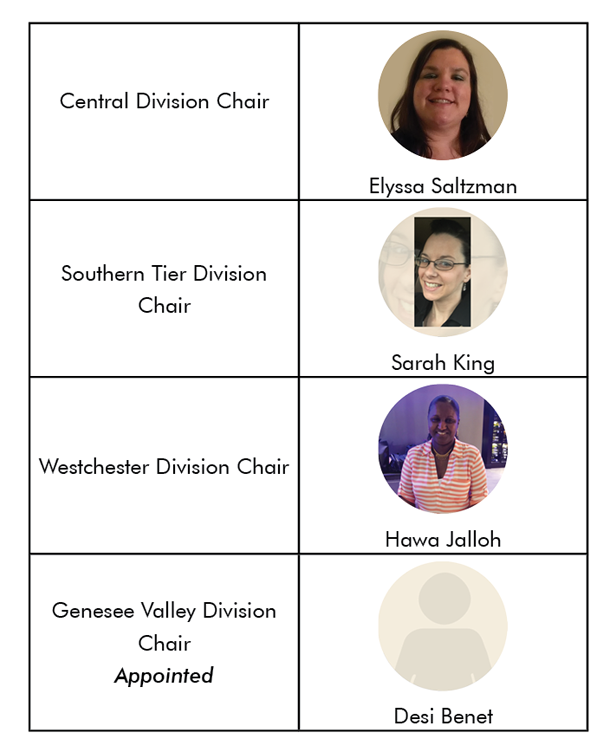 CNLI Positions